Loan officer superstar Colleen Wood just closed 37 loans in what is typically the slowest month of the year. Not too long ago, she was closing just four loans a month. How in the world did she 10x like that?
Lucky for you, she believes in sharing knowledge and resources with others instead of hoarding them for herself. Let's find out her secrets to success!
What's the Difference Between 1x and 10x?
I sat down with Colleen not too long ago and asked her two questions:
What activities were you doing at 4 loans that you're not doing at 40?
What activities are you doing at 40 loans that you weren't doing at 4?
If someone had told Just-Getting-Started Colleen that she'd be doing 40 loans a month in 2021, what would she have thought? "I would have had a lot of anxiety," she says, "because I was doing it all on my own back then, from contract to close."
Looking back, she's doing almost none of the activities she was doing in the beginning. "If it's not getting more business, I don't do it," she says. "I'm not doing any structuring. I'm not answering my own phone. I don't do any guidelines searching, processing, disclosing, chasing CDs, none of it."
She's also no longer working 80 hours a week. She's working 30.
So, what's an activity she's doing now that she wouldn't have had time to do back then? Well, for one thing, she's the Montana host of CNBC's Financing the American Dream. (Wow, right?) She does a segment every month and gets to collaborate with realtors on an awesome listing or visiting a hotspot. She brings great value to local realtors by having them on her show and gets more realtor partners for her company. Very cool.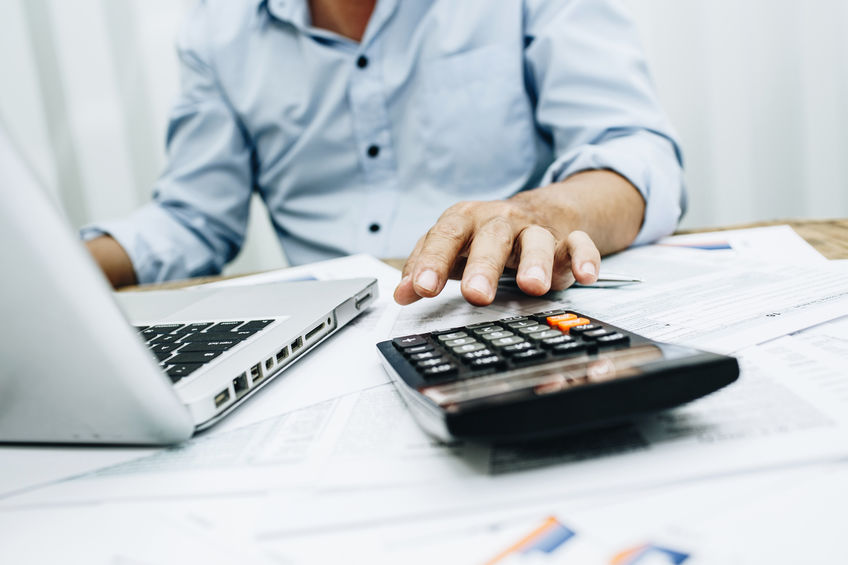 What Did That Transition Look Like?
No loan officer goes from 4 loans to 40 overnight (not usually anyway). I asked Colleen to tell me what that transition was like from doing it all to handing everything off to competent staff.
"I was really good at taking care of my realtors when I had four units," Colleen says. "They were well informed and loved me for it. But, as your pipeline gets bigger, it gets overwhelming trying to talk to everyone and stay on top of everything. Once they've contacted you after hours, they won't stop. Last Thanksgiving was the first Thanksgiving since I started as a loan officer that I wasn't writing a loan while I cooked."
She tells her realtors that she has a phenomenal team. And once they have a contract, she's out of the loop, unless there's a problem. "I don't know the answers," she says. "But Angel knows the answers. Danielle knows the answers. Taylor knows the answers. They've got it under control."
When someone sends clients to her, her old cell number rings in her office. People always ask for her, and 100% of the time the answer is, "She's in a meeting." She could be standing right there scrolling Instagram, and that's still the answer. Whoever answers the phone says, "We wouldn't want you to wait, so we're going to get you over to Sarah, Colleen's loan partner. We want to get the ball rolling."
That's all people want. They just want to get the process started and want to get their questions answered. "They sure as heck don't want to wait two weeks to get on my calendar," Colleen says. "And that's just what we tell them. You can get on Colleen's calendar, but she's two weeks out. So they never ever wait for me."
What Do Her Days Look Like Now?
Colleen spends the bulk of her time in the office these days chatting with her realtors. She has the time and bandwidth to develop meaningful relationships with them. She'll see something on social media and ask them about their weekend, their families, etc.
Their conversations can also get pretty deep. When the pandemic first hit, she called everyone, one by one, and said, "I know you say you're doing fine, but how are you really doing? How are you adapting in your business? How is it growing, or are you even trying to grow right now?"
Most of them weren't, which brought out Colleen's loan officer coaching side. "Why not?" she'd ask them. "When everybody else is pulling back, you should be stepping into growing your business."
She also spends quality time building up her referral sources. She'll call the realtors on both sides of any transaction she's proud of, which is the majority of them. She'll say, "Hey, that was awesome. I want to do more business just like that. Can we just keep repeating that over and over again? How do I get 100% of your referrals?"
Other loan officers could be making these calls, too, but most of them aren't. "But here's the thing," Colleen says. "If you don't have something to be proud of when you make the call, you're not going to call. None of this works if you don't have a team that can actually step into the volume that you're creating. If you don't have that, and people send you deals, and you fall on your face, it won't happen again."
You Can't Put a Price Tag on That
The average closing nets $2000 for a loan officer. In the beginning, Colleen was doing four closings a month, so $8000. Almost $100K a year is not a bad living, right? But then she went from $8k a month to $80k a month. We call that The Two Comma Club. A million dollar W2. What has that been like for her?
Colleen says she learned very quickly that things don't make her happy. "We thought long and hard about buying a ranch," she says, "just because we could. But we decided not to. We didn't want my production to be a requirement. That took all the fun out of it. Like suddenly I'd have to produce at a super high level just to make my payments. I didn't want to do that ever."
I love her philosophy. I've always lived below my means, too. That's part of what freedom is all about.
"You can't put a price tag on peace of mind," Colleen says, "and I'm really really happy where I'm at. I bought a condo above our new office space. That's going to be an income generating short-term rental type thing. We're remodeling another short-term rental and our house this year. That's more than plenty for me."
The Secret is In the Sharing
When Colleen first started her loan officer career, it felt like a secret that the industry even existed. "Loan officers can make phenomenal money," she says. "I've just really changed my thought process from trying to keep it a secret to trying to give it to as many people as possible."
Her all-female team of 10 (No offense, guys, she says.) each started out at the front desk. They figure that out, then a position opens, and they train and hire from within to grow their team. Colleen is creating opportunities for these phenomenal women to have careers in an amazing industry.
"Don't just sit on your money and your knowledge and hoard it," she says. "Try to give it to as many people as you can. There's enough to go around. And, if you want to be amazing in this industry, you've got to get loan officer coaching. You need someone to hold you accountable, narrow your focus, and help you execute ideas."
It was my honor and pleasure to be that coach for Colleen, and I'd love to do the same for you. If you're ready to take that all-important step and learn more about our one-on-one coaching, schedule a no-strings-attached strategy call TODAY. All of my loan officer tips and strategies and secrets can be yours!
View Related Article, If You're a Loan Officer Who's Busy, You're Doing It Wrong: https://mortgagemarketinganimals.com/if-youre-a-loan-officer-whos-busy-youre-doing-it-wrong/#more-90116